Shopping Basket
Your Basket is Empty
There was an error with PayPal
Click here to try again
Thank you for your business!
You should receive an order confirmation from Paypal shortly.
Exit Shopping Basket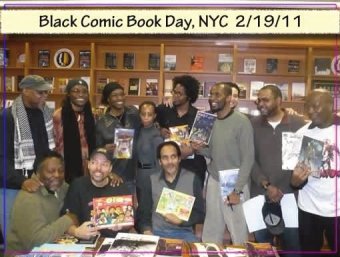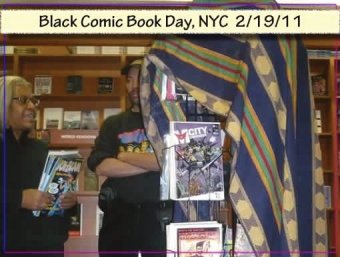 Jerry Craft & Marva Allen the owner of the Hue-Man Bookstore unvieling the rack of Black Age products.  The rack is provided via a special arrangement with Jery Craft & ONLI STUDIOS.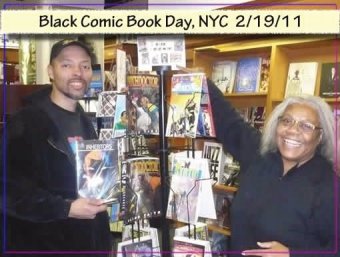 It makes it easier for customers to buy a wide range of Black Age books while linking the concepts shared and expressed in this growing genre.
Check out Lisa Herndon's piece on Black Comic Book Day at Hue Man!
And pay attention to Professor Bill Foster. He's so in harmony with his African ancestors, that every time he speaks, you can hear drums playing.
The Gift Shop of the
DuSable Museum of
African American
History in Chicago
sports a dedicated
Black Age rack.
Its steady stream of visitors are regularly exposed to the best
the Black Age has
to offer.
On Black Comic Book Day a bum rush level stream
of visitors and fans
came through and
collected a wide
variety of books.
Many commented
on how it was cool
to e able to see the various titles together. "It helped me to link them together as a real movement", said one fans.

February 12
Damian Duffy and John Jennings
will be signing copies of their book Black Comix: African American Independent Comics Art & Culture, at
Afri-Ware Books, 2 66 W. Lake St., Oak Park, IL 60302, from 6-8pm.
February 19
Join syndicated cartoonists
Jerry Craft (Mama's Boyz), Ray Billingsley (Curtis) and comic book writers and artists N Steven Harris (The Fringe and Ajala: A Series of Adventures), Alex Simmons (The Cartoon Life of Chuck Clayton),   comic historian Professor Bill Foster
and more as they unveil their Black Comic Book rack at the
Hue-Man Bookstore and Café in Harlem, 2319 Frederick Douglass Blvd, between 124th and 125th Streets.
The rack will also feature work by Andre Batts, David Walker, Keith Miller; Ray Billingsley,
Omar Bilal
, Joe Robinson Currie and Glen Brewer. For more info on the NYC event, email
[email protected]
These cartoonists and their characters can transcend space and time to hang out on Black Comic Book Day, surely you can make it to ONE of these events!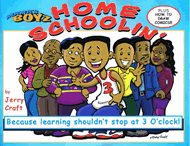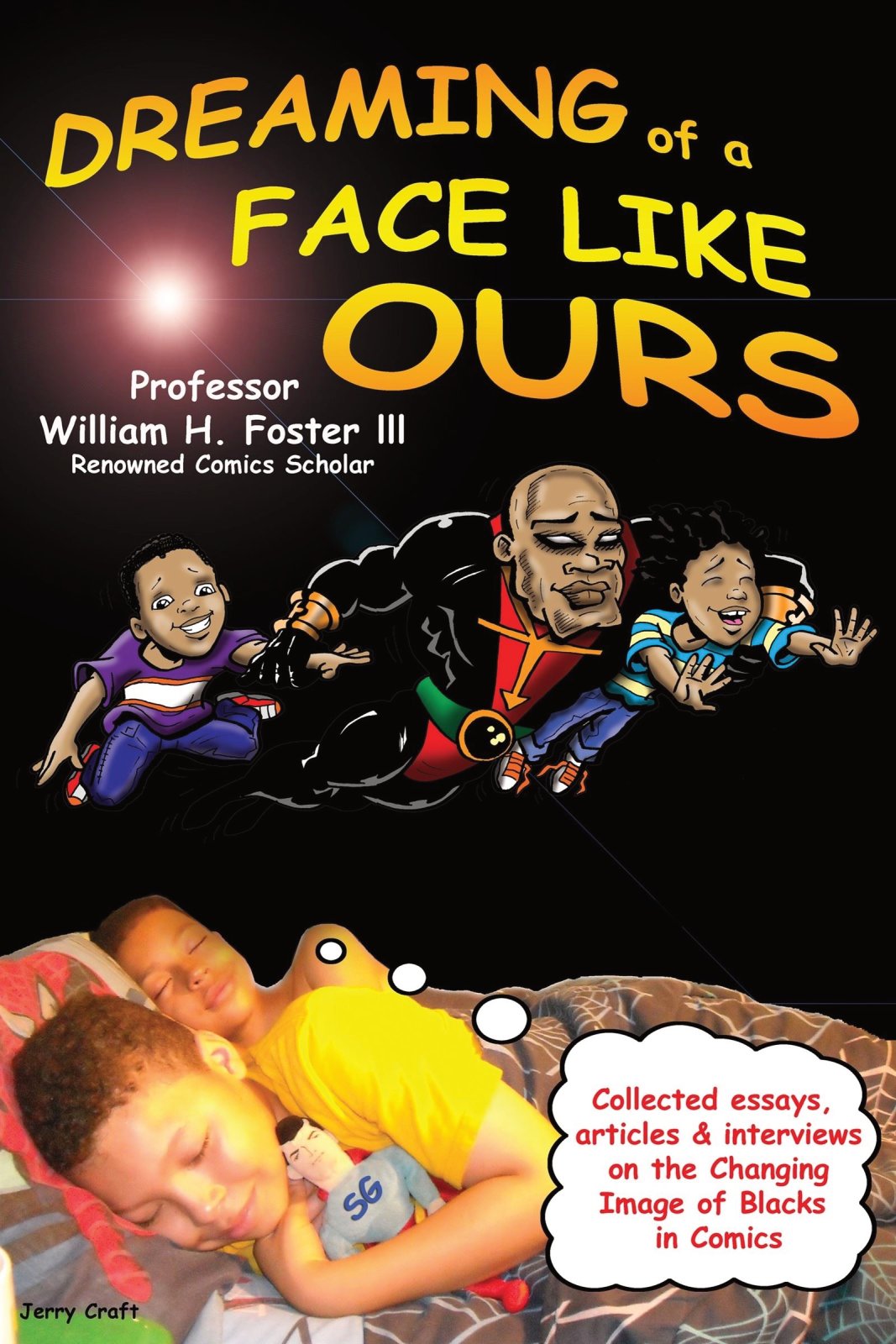 February 25
Get your second chance to meet up with
Damian and John in St. Louis! Come out for CMY+K: Black Creators in Comics art show, at Star Clipper
. Along with Sean Frye, Kevin Johnson, Mike Harvey, J.R. Hogan and Bryan Edward Hill, Damian and John will be there for an opening reception Friday, February 25 at 7 p.m. at Star Clipper. The artists' work will be on display in the
Star Clipper Gallery,
and their publications and other merchandise will be available for sale. Local hip-hop duo Scripts N Screwz will perform live!
Use Black Comic Book Day in the Month of Black Comics to get a jump on celebrating the Year of Black Comix, in the Decade of Black Sequential Art, in the Millenium of Black Graphic Narrative!
Thanks for your participation!!

Do you really like comic books? Well, so does
The East Coast Black Age of Comics Convention, Inc.
We like them so much that we are teaming up with Barnes & Noble Bookstores to encourage creativity and combat illiteracy one superhero at a time! On
Saturday, February 12th and Sunday, February 13th, 2011, ECBACC, Inc. will bring its S.T.A.R.S. program to Center City.
  S.T.A.R.S, an interactive youth program that uses comic book storytelling to promote literacy, will be offered free-of-charge to the public from
12pm to 3pm at the Barnes & Noble Bookstore located in Rittenhouse Square at 1805 Walnut St. / Philadelphia, PA 19103.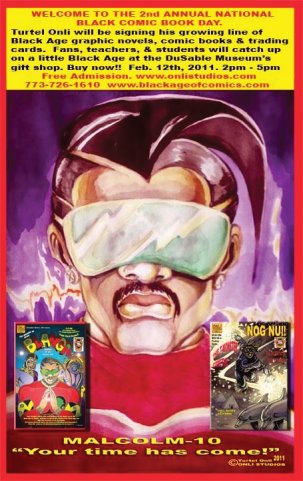 The
DuSable Museum
of Chicago's Gift Shop will be hosting
Turtel Onli
in a signing and conversation about the growth, history, and value of the Black Age Movement. Feb. 12th, 2011 2pm until 5pm.
This is part of a series of co-ordinated events taking place in Little Rock, Detroit, Atlanta, Chicago, New York, Philadephia, and Oak Park to bring the exciting fun and intelligent creativity of the Black Age to fans, students, educators, collectors and you.

 http://www.chicagonewsblog.org/dev/

/